Homemade Nutella Recipe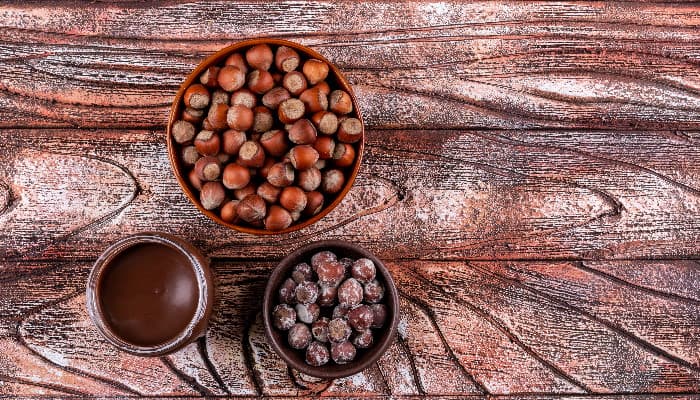 Here is the recipe to prepare a simple, good and homemade healthy "Nutella"! All without preservatives, no palm oil and no other ingredients that we find within the original version! Excellent for adults but also for children who do not want to give up the gluttony in the snack.
Ingredients
(for about 400g of product)


- 150g dark chocolate (at least 70%)
- 1 tablespoon full of oil
seeds - Half a glass (60-70mL) of almond or hazelnut milk
- 100g of whole sugar cane
- 95g of Hazelnuts

I have personally used raw organic dark chocolate (without milk added) so in this case it is also suitable for vegans but, you can choose any type of dark chocolate (which is at least 70%).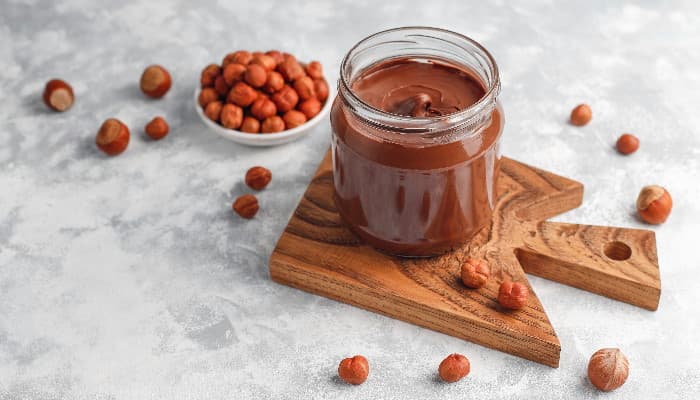 Homemade Nutella preparation
Lightly toast the hazelnuts in a hot oven at 180 ° for about 4 minutes or in a non-stick pan and once cold, reduce to powder using the mixer. Finely chop even the sugar until it is reduced to powder (d textures similar to icing sugar) and add it to the hazelnuts.
In the meantime, melt the chocolate in a bain-Marie and, when it is completely melted and fluid, add the previously heated milk and finally the oil. Once these ingredients are mixed, always on the heat in a bain-marie (Low heat), add the powdered sugar and hazelnuts and stir until the mixture becomes homogeneous.
If the mixture is still lumpy, pour into the mixer and amalgamate by adding a tablespoon of milk/hot water.
Finally, pour into a glass jar and let the mixture cool (stirring occasionally) and finally in the refrigerator! It can keep up to 2 weeks.

Nutritional values (for 100g of product): 470Kcal (45,3C 5P 29F)
Nutritional values (for 15g of product): 71 kcal (7C 1P 4F)
Curated by
Dott.ssa Patalano Myriam Biologist Nutritionist
Ischia Nutrizione Patalano