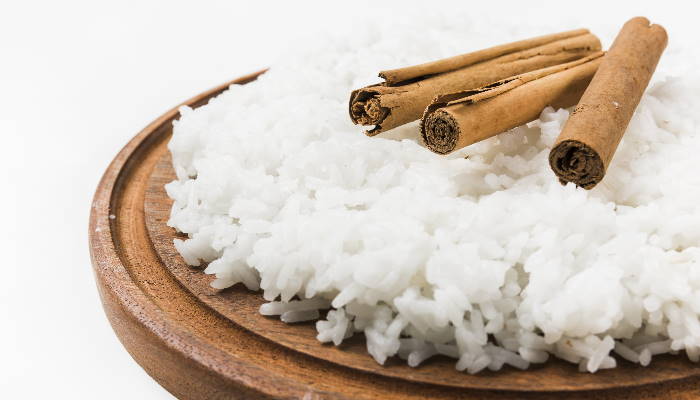 Sfondo foto creata da freepik - it.freepik.com
The rice cream is a rice-based dessert spread all over the world but is typical of Greece, Turkey and countries of the former Yugoslavia. You can prepare in a thousand varieties of color and flavor, just a little ' imagination: You can use any type of milk (cow's milk, vegetable milk such as soy, coconut, almond, oats etc...), any sweetener (cane sugar, wholemeal, maple syrup, Honey or sweetener made from Steviolitici glycosides. With regard to rice, even in this case any variety, is a personal choice based on the taste and the type of consistency desired. Generally the best varieties are the table and glutinous which give more cream to the final result as they are rich in starch, have round grains and with great capacity of absorption and growth (with the cooking take on sticky consistency And that is why they are the best for the preparation of risottos and sweets). The Carnaroli, the arbor, the original, the Baldo are also well suited.
This cake is also produced in ready-to-use packaging for sale in large food distribution but it is always better to prepare it at home: it does not require great preparation times and the ingredients used are certainly better than those Industrial.
Ingredients
for 1 serving


- 200 ml coconut milk
- 50 g rice (I use Thai rice that is slightly perfumed but the beans remain well separated in cooking so to get a more creamy consistency I recommend one of the varieties of rice mentioned in the introduction)
- One sachet of stevia or one tablespoon of wholemeal sugar
- Vanilla extract or a vanilla pod
- Cinnamon to taste (optional)
- 10 g of bitter cocoa
- 30 ml of water and sweetener


Some variants that can be used to aromatize instead of vanilla extract are:
- Zest of orange or lemon
- Cinnamon (okay both the slat and the powdered version)
- 1 teaspoon of finely chopped pistachio
- 1 teaspoon coconut rap.
Cream of Rice Preparation
Heat the milk In a saucepan, then pour the rice just before the milk reaches the boiling point and cook with low flame stirring continuously.
During cooking add the extract or the vanilla pod and if you want the sweetener of your choice (I used a sachet of stevia but it is fine also a teaspoon of honey or maple syrup or a tablespoon of brown sugar , better if integral).
Wait until the rice absorbs all the milk and then transfer it to a plate or a bowl or glass and sprinkle with cinnamon or cocoa powder.
For those who are fond of the strong and bitter taste of pure cocoa, you can prepare as "topping" a homemade cocoa cream: I use 10 g of bitter cocoa powder and about 30 ml of water and stevia as a sweetener (here too the type of sweetener and the amount depends on Personal taste).

Nutritional Values: 213 kcal (36C 5P 3F)
Curated by
Dott.ssa Patalano Myriam Biologist Nutritionist
Ischia Nutrizione Patalano