Detox Detoxifying Waters: Purify by Drinking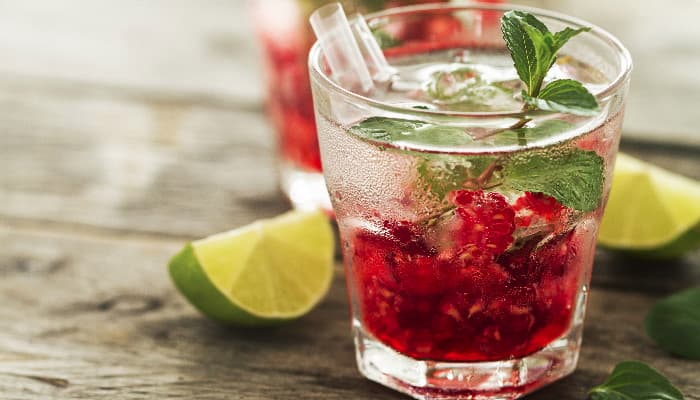 The arrival of summer always brings desire to improve and to eat better. Than the power supply crucial help came from water, which not only prevents dehydration during the hot days but can become a real ingredient for healthy recipes and home made.
By now we all know the so-called detox waters. They are fruit-flavored waters, refreshing beverages rich in vitamins that are also an excellent natural remedy to help detoxification. We invite you to drink more, "giving flavor" to the water, thus avoiding drinks and juices that are filled with sugar.
Detox Water Functions
quench and refresh
maintain a good state of hydration
Vitamin action
purifying (detox)
Types and how to prepare them
ENERGIZING: strawberry flavored water
We use ten strawberries and a few pieces of lemon in 1 or 2 litres of fresh water. Strawberries are naturally sweet, rich in vitamins and energizers. This water detox is an excellent remedy for fatigue due to high temperatures. Serve after 12-24 hours in the fridge
Moisturizer: raspberry, kiwi and peach flavored water
In 1 or 1.5 liters of water cut a kiwi, peach or apricot, ten raspberries. This water is beneficial and hydrating for the skin.
DIURETIC: cucumber, lemon and Mint-infused water
In 2 liters of water, submerge a medium cucumber, a lemon, a handful of mint leaves and a small piece of ginger. Ginger and cucumber aid digestion and diuresis and are a great help also against cellulite!!
Digestive and ginger and lemon-infused water disinfectant
In half a litre of water can leave 2 or 3 slices of lemon bio by adding a piece of fresh ginger, minced (or centrifuged) from 2 to 24 hours, always in the fridge. Otherwise you can prepare an herbal tea with ginger, allow to cool and add lemon juice, lemon slices and ice cubes just before serving.
DEPURATIVE: watermelon flavored water
Watermelon is rich in water (90% of its composition) and this helps the body to Detox. In a jug of water from 2 liters pour a slice of watermelon, cut into cubes and a few mint leaves. Let stand in refrigerator from 2 to 24 hours before serving.
These are just a few examples with targeted action but you can choose any type of fruit/herbs/spices and combinations to suit your taste.

It is true that the arrival of summer make us more likely to get in shape and prepare these recipes but why not use them in the fall or winter by using seasonal fruits and vegetables?
Eat and drink well for staying in shape should not be a fashion moment ... must be a lifestyle!
Curated by
Dott.ssa Patalano Myriam Biologist Nutritionist
Ischia Nutrizione Patalano