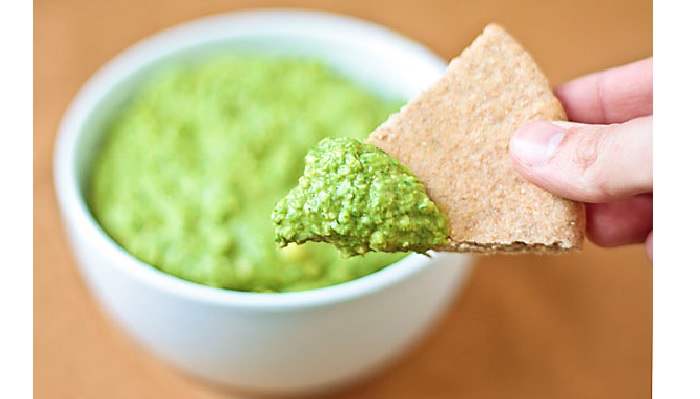 Another colourful alternative to the hummus is the one with spinach that make the texture even more creamy and flavorful. As well as tasty, it is a highly nutritious dish and rich in beneficial substances for our body (besides the classic properties of the legumes are added also those of the spinach).
Spinach, in fact, are rich in properties antioxidants, counteract aging, help reduce oxidative stress and prevent cancer (spinach is one of the richest sources of Quercetin, an antioxidant substance that helps to counteract infections and inflammations), guarantee the health of the eyes and to reduce blood pressure.
The ingredients and doses are the same used for the traditional hummus ( see recipe), in addition You have to consider about 300g of spinach for 260-300g of boiled chickpeas.
Ingredients
(for 2 servings)


- 300g of cooked chickpeas (125g of dried chickpeas)
- 300g of Spinach
- 3 teaspoons of tahini sauce
- ½ clove of garlic
- ½ cup hot water (even the cooking of chickpeas)
- Juice of 1 lemon
- 2 tablespoons of extra virgin olive oil
- Salt to taste
- Parsley (optional)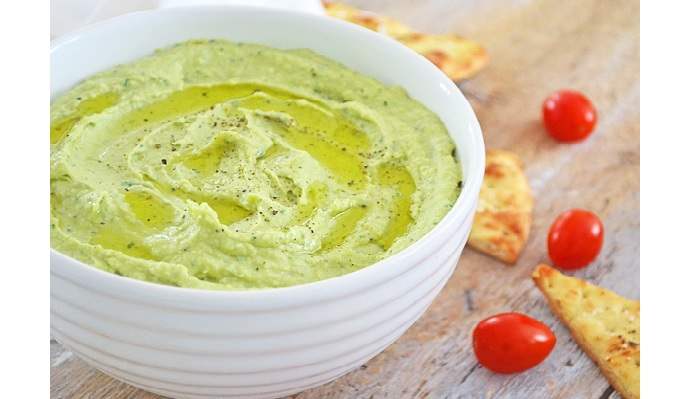 Preparation Spinach Hummus
To have a great hummus the best thing is to use the dried chickpeas and put them in soak the day before, cook them quietly on low heat for the time necessary to have them soft and finally pass them under the cold water to detach all the cuticle of the chickpeas and then them. If you do not have a way, you can use a pack of good pre-cooked chickpeas (those in glass jar are preferable).
After cooking, simply blend the chickpeas with a little hot water and gradually add all the other ingredients. The rest of the water should be added as far as the desired consistency is achieved.
Once served, sprinkle the hummus with a sprinkling of chopped parsley or, alternatively, with chili pepper/paprika/mix of oriental spices/pine nuts/walnuts.

Average nutritional values: 244 kcal (fibers: 6g, Cholesterol: 0, Potassium: 228 mg, calcium: 150 mg, vitamin C: 80mg)
Curated by
Dott.ssa Patalano Myriam Biologist Nutritionist
Ischia Nutrizione Patalano